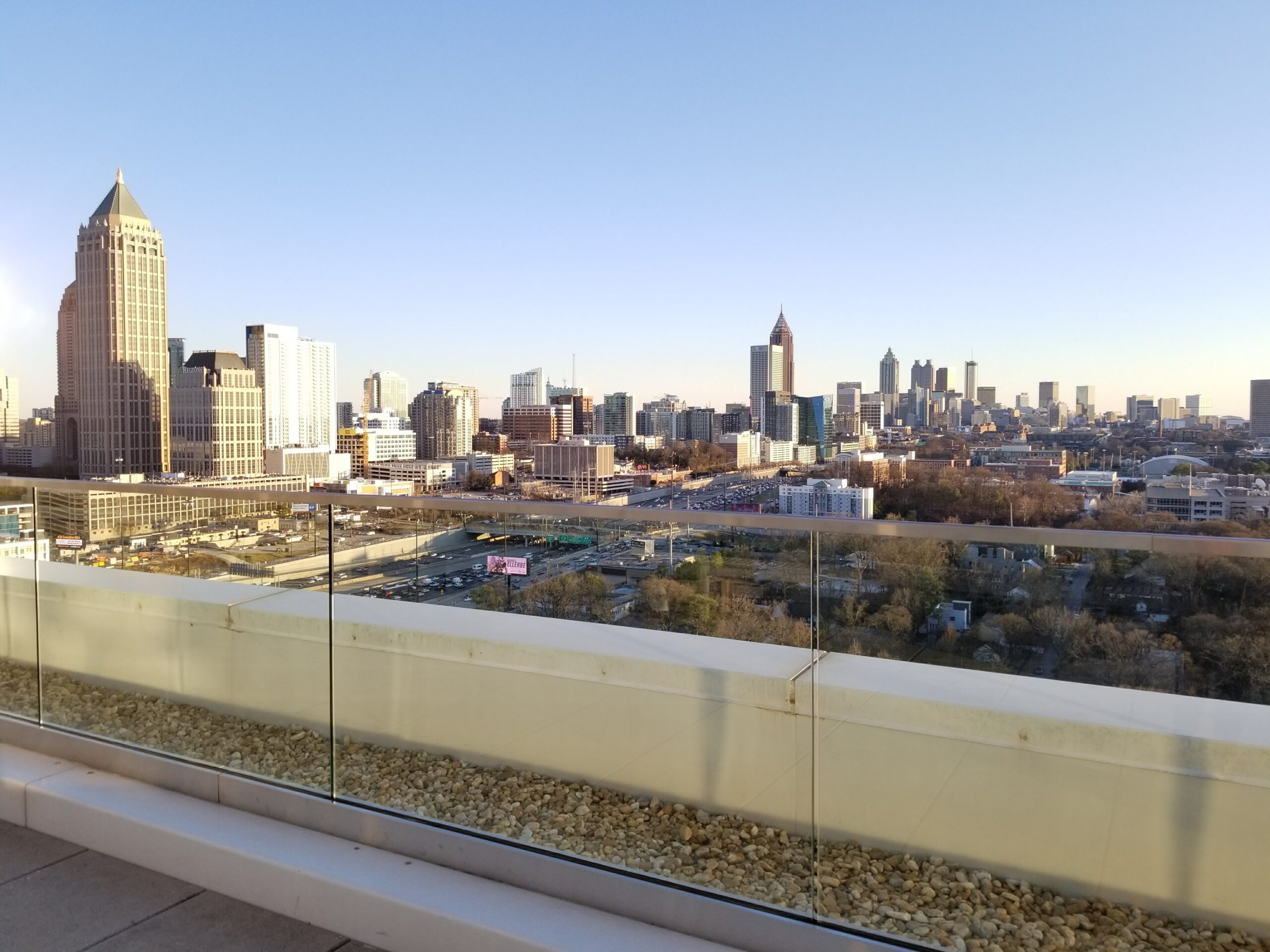 Proudly Serving Northwest Georgia
Covenant is your local choice for commercial and residential security and surveillance. Serving Cartersville, Rome, Cedartown, and surrounding cities. We earn your business every day with no contracts by committing ourselves to offer exceptional, local service and proactive protection. We offer security solutions including security cameras, monitoring services, security systems, automation options, access control, intercom systems, and more.
Call us today at 844-458-1094.
Jane Quattlebaum
03/10/2022
These people are fantastic. Every single person involved with my new security system has been amazing, professional, friendly, helpful, funny, and just…well AWESOME. Thank you Chris, Kaci, Shay, Eric, Dante, Fallon, and last but certainly not least, Scott George. I couldn't be happier.
I have had the services of Convenant for services both commercial and home. I have had ZERO problems. All questions answered and all work performed in a professional manner. Technicians are well trained. Would recommend for all your alarm and surveillance needs. This group is great.
The young man who came to install the equipment was efficient but extremely patient as well.
Amanda Harrington
10/06/2022
Kasi was amazing in helping my company with setting up our system for employee access. She was quick to help us fix an issue that we could not figure out. We will always request to work with her in the future. Very prompt and professional in her response.
Maranatha Family Church, Rincon GA Covenant installed a security system at our church, and working with them was a great experience. When you call, you talk to a person, not a robot. If you have to leave a message, they are prompt in responding to voicemails and emails. The initial consultation was easy and fast, and we never got the impression that we were being given a sales pitch, or trying to be upsold. The installers were hard-working and knowledgeable, and it was done quickly. I would recommend this company to anyone looking for services that they offer. Fantastic organization that shoots straight, gets the job done, and doesn't leave you wishing you'd gone elsewhere. Two enthusiastic thumbs up.
Very knowledge company! Scott and his crew very helpful and actually care about their customers!!! Highly recommend.
Scott, Chris and the team are all very professional and great at what they do! If you are in the market for great quality installation and service afterwards, Covenant Security is the team you have been searching for!
Fallon Weisler
22/04/2022
If you are needing home security this is the place to go. The techs are very professional and knowledgeable and the office staff are AMAZING!!! Terrific customer service!!! Not to mention the owner is hands down honest, hard working and carrys himself with Integrity. Thank you Covenant Security!!!!
C&B Entertainment LLC
20/04/2022
They were very professional and was very helpful with answering all of my questions and concerns. The staff was on time and friendly. I will be recommending all of my business partners to you!!
My experience working with the team at Covenant Security has been phenomenal! They have exceeded my expectations! After experiencing property "anomalies," I promptly started my search for a reliable company to expand my camera system. I had a very difficult installation involving a number of varying cable runs across three residential floors. The first company I called never responded after their initial walk through (due to the difficulty, I assume.) I called Covenant next. Promptly, Scott came out to assess the difficulty of the installation. The next week, they were installing my system. After a total of 24 (difficult) cable runs, I am very satisfied with the work Chris, Jeremy, and Shaey did. My requirements were not only met but exceeded. The did not hesitate nor mind when I made changes to locations or adding cable runs. The technicians were prompt and on time. The staff is quick to answer and respond with any questions I have. All in all, I will be using Covenant again, and I'd highly recommend them, especially if the area intended to monitor has difficult access for cabling! Again, thank you to all at Covenant for the excellent experience!
Covenant services all properties including residences, commercial properties, HOAs, warehouses, and more!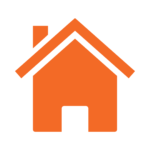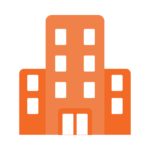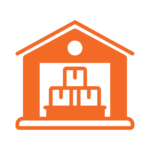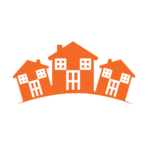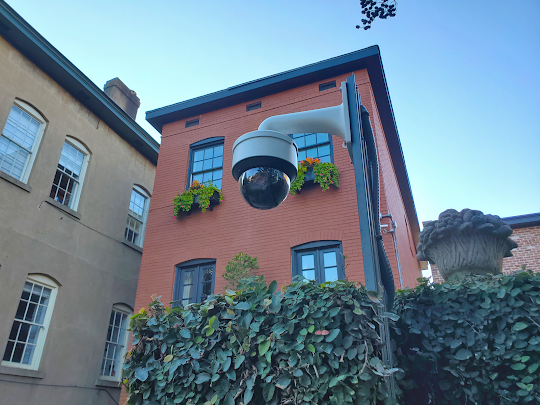 Surveillance Cameras
Covenant Security Surveillance is your one-stop shop for surveillance options. Monitor any area directly from your phone with Covenant Security Surveillance's variety of surveillance cameras:
Internal & External
4K – 8MP Resolution
Audio Options
Pole-Mounted Systems
Security Lights
Wall-Mounted Systems
Inconspicuous Options
1.3MP People Counting
License Plate Recognition
Full-Color 24/7
RESIDENTIAL SURVEILLANCE
See what you care about, instantly.
See what's happening at your property in real-time and get instant alerts with smart-clip capture while enjoying continuous recording so you never miss a moment. This makes it easy to check up on the kids, your pets, and your valuables and see what's actually happening in case of an alarm.
Covenant and Alarm.com's Video Monitoring service offers a best-in-class end-to-end video solution. It includes any time live streaming, smart clip capture with secure cloud storage, instant video alerts, and continuous high-definition recording.
Stand-Alone Systems
Here at Covenant, we offer stand-alone camera systems to fit everyone's surveillance needs. Whether you need just one camera or 30 cameras, we can design an install catered to you that will ensure all of your expectations are met to give you the security you deserve. Our professional installers will get the job done right and make sure the system operates for years to come. We, also, provide service after the installation to help with any issues that may arise.
SMART COMMERCIAL SURVEILLANCE SYSTEMS
Video surveillance systems are becoming the premier security deterrent in today's commercial business environment. Because of this, a single image (or the lack of one) can be worth thousands of dollars and impact the safety of countless individuals.
Covenant provides cost-effective commercial surveillance solutions for your worksite and/or business. Our advanced technology makes it easy to monitor your business from anywhere.
Benefits of Installing Surveillance Cameras:
Ensures around-the-clock safety for customers, staff, and assets
Resolves transaction disputes and aids loss prevention
Discourages suspicious activity
Improves productivity
Useful in liability
POLE MOUNTED SURVEILLANCE SYSTEMS

Keep your community safe with Pole Mounted Systems
As an HOA or Condo Association, providing quality security to your community and maintaining a balanced budget are two of your main functions. By utilizing a Covenant pole-mounted surveillance system tailored to your needs and budget, you can protect your community better than traditional security guards while spending less money.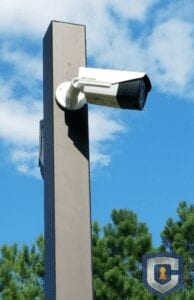 Guard your Gates. Protect your Parks.
Improve overall safety and security
Deter break-ins, theft, and vandalism
Keep a 24/7 watch on public spaces
Protect your HOA against premises liability lawsuits
Know and record who is coming and going
Security Systems & Monitoring
Covenant's security packages offer an extra layer of security to protect your home or business. Build your own package to fit your property's needs with a variety of motion and environmental sensors.
Kick back and relax with 24/7/365 monitoring! Covenant is proud to offer affordable monthly monitoring with NO contracts attached.
New Residential Monitoring starts at $29.99 New Commercial Monitoring starts at $36.99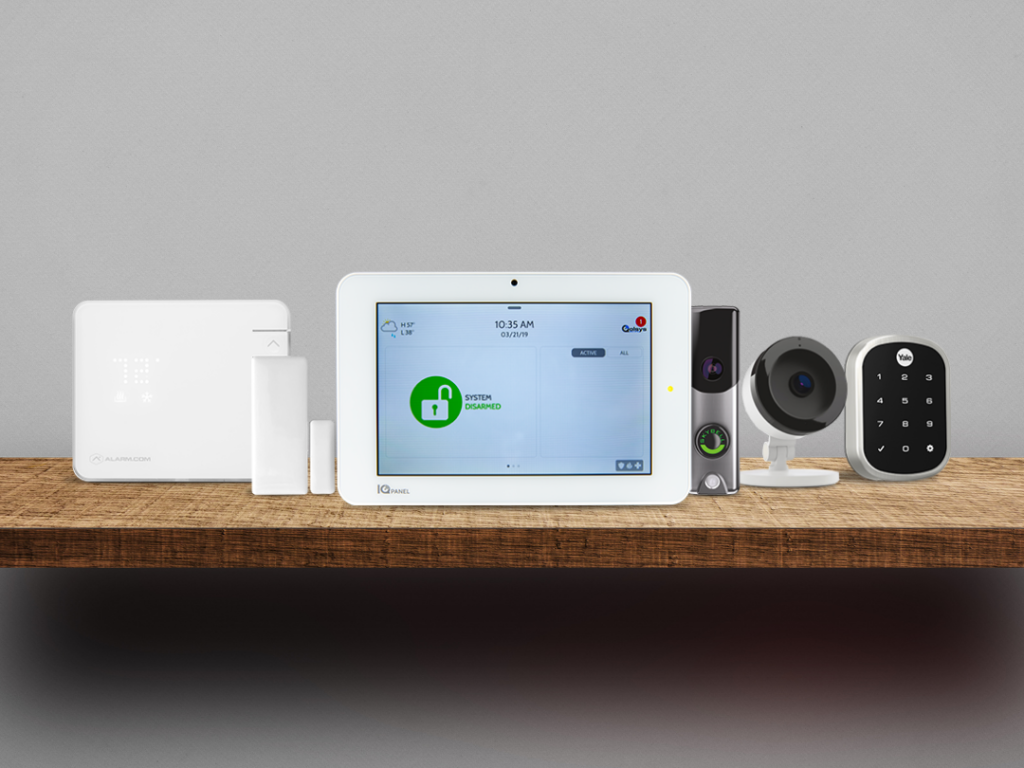 RESIDENTIAL SECURITY
Covenant's security and interactive technology powered by Alarm.com will provide you with the best home security to protect monitor your homes and businesses 24/7. Our advanced interactive security solutions deliver the most reliable home monitoring service. With access to remote control services that you'll use every day, you won't want to live without the constant awareness your Alarm.com powered system provides.
Home Security Panel Options
Qolsys iQ 4 Panel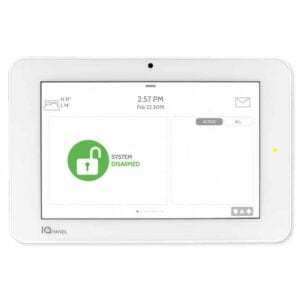 The Qolsys iQ 4 Panel has a 7″ HD touchscreen, a built-in 8MP camera, and the best wireless sensor protocol available: PowerG. PowerG has 4x the range of traditional wireless, military-grade 2-way encryption, automatic signal adjustment to improve battery life and ensure a reliable connection, and interference circumvention to ensure your signals never get blocked by other wireless protocols.
Touchscreen Panel w/ 8MP Panel Camera
Disarm Photos & Videos
Bluetooth Touchless Disarming
Photo Frame
Live View & Live Answer
Built-in Glassbreak Sensor
COMMERCIAL SECURITY SYSTEMS AND PACKAGES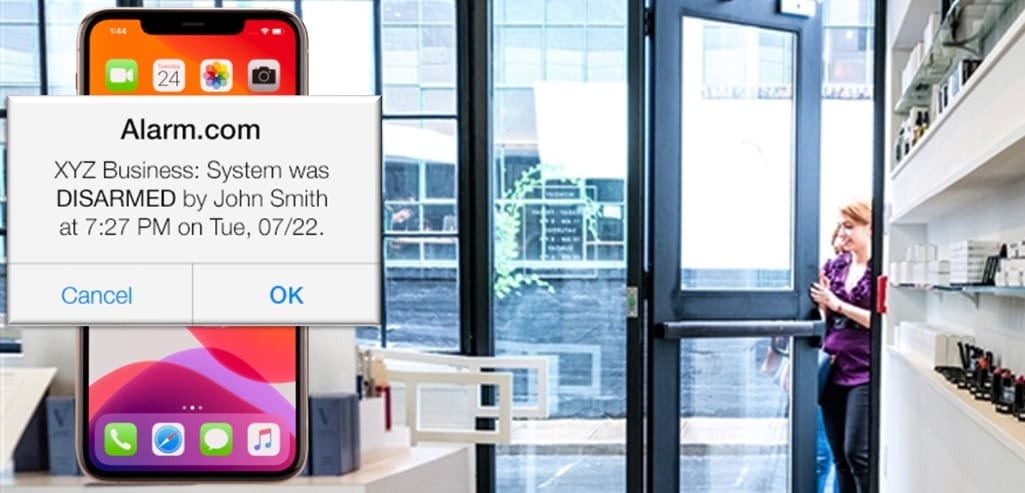 Engineered for reliability, Covenant and Alarm.com's interactive commercial security systems and patented Crash & Smash protection keeps your business protected from tampering, power outages, and service interruptions. You'll be able to stay in control of your business's security and manage employee access from anywhere.
Arm and disarm the system remotely
Manage employee User Codes across multiple locations
Easily remove User Code access for terminated employees
Set automated arming schedules
Manage multiple sites in one centralized dashboard
Monitor daily or weekly opening/closing activity trends
See who armed or disarmed the system
Get a "no-show" alert if the business isn't opened on time
WAREHOUSE SECURITY & SURVEILLANCE SOLUTIONS

The modern warehouse faces a number of safety and operational hazards that place increased scrutiny on your security system each day. In order to meet such challenges, you need a security solution that can give you a constant view of your business, maintain the security your employees desire, and meet changing guidelines for business operations.
Large floor plans and multiple entrances often make warehouse security a challenge. Many warehouses carry millions of dollars in material so finding a security camera system that you can trust is crucial.
Covenant Security and Surveillance has years of experience designing warehouse surveillance systems. We only use cutting-edge technology and offer the highest level of technical and customer support.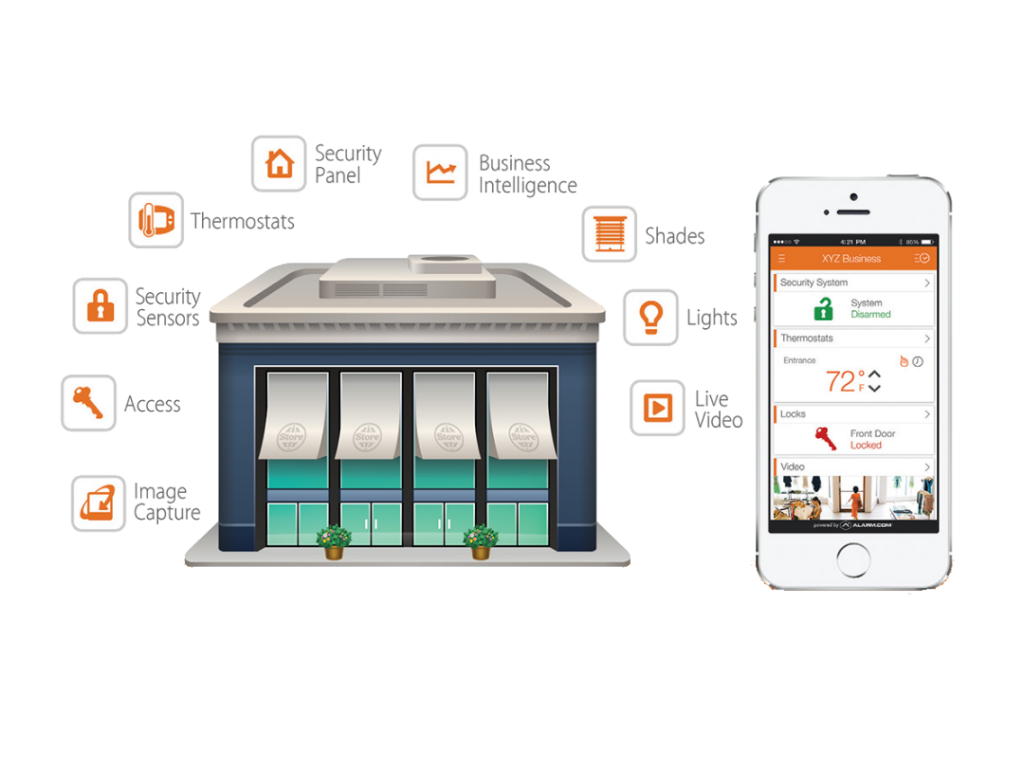 Automation
Make your home a smart home! Covenant's automation services give you total control of your home or business with access to your lights, thermostats, locks, and more straight from your phone so you can manage your energy usage and save money!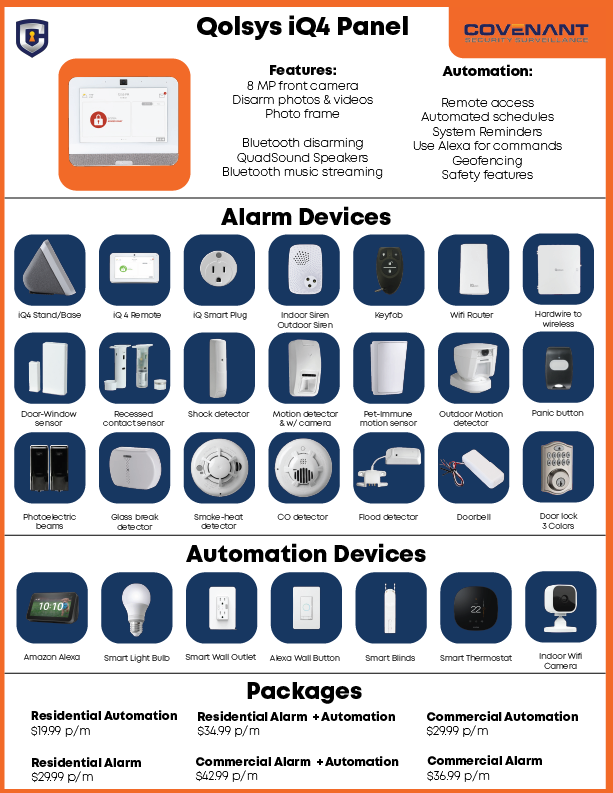 Additional Services
Looking for more? Covenant can make your home smarter with:
Professional TV Mounting
Wellness Program
Networking Services
Router Installation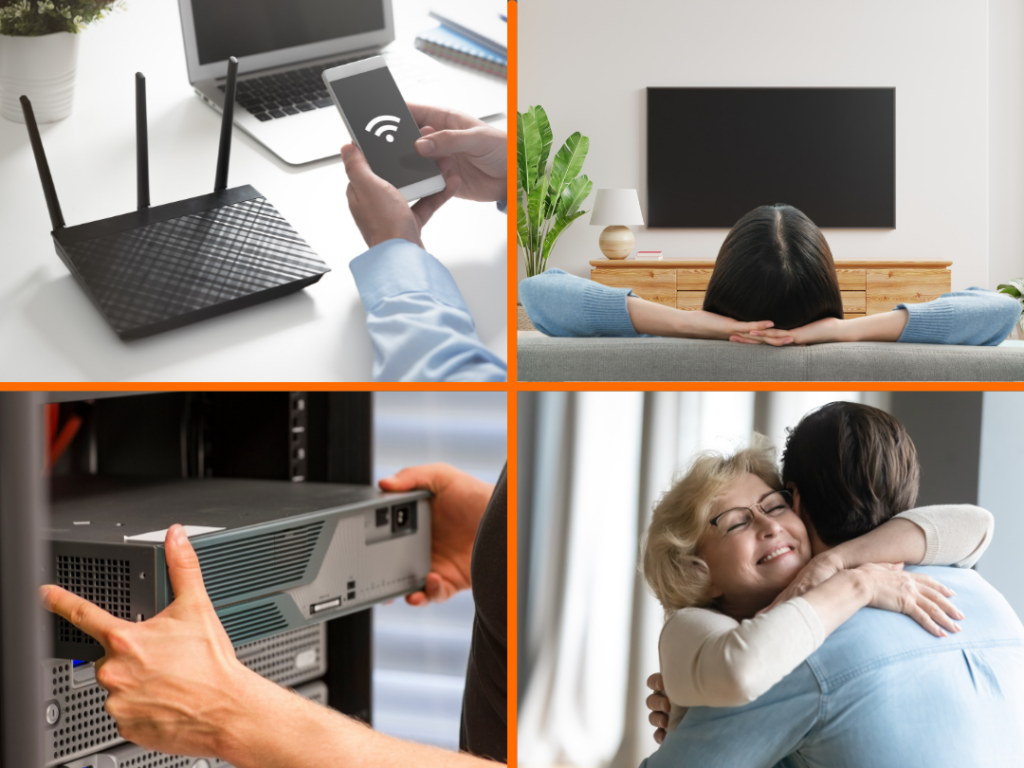 Ready for your free estimation?
Contact Covenant for your free estimation! Not sure where to begin? Our team will walk-through your property and security goals in a free security consultation to ensure you get the best possible security custom to your needs!